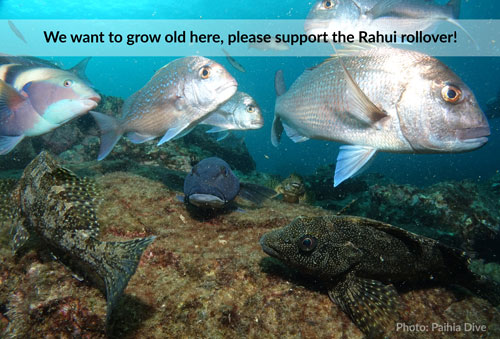 Please join us in supporting the hugely successful Ngati Kuta and Patukeha led environmental protection of Maunganui Bay (Deep Water Cove).
The existing rahui has protected marine life in Maunganui Bay since 2010. However, it is due to expire on the 13th October 2020. The hapu's request to Fisheries NZ (MPI) will extend the existing rahui for a further 2 years.
Add your comments and send our super-easy submission form below. Submissions close 22 June 2020
A huge thank you to Ngati Kuta and Patukeha hapu for protecting this area since 2010, the recovery in marine life is amazing and it has become a fantastic place to snorkel to see heaps of fish.
For more information on the Rahui visit www.rahui.org.nz
---