Studies have been done since the 70s, counting the number of crayfish in the shallow waters of the NE coast of New Zealand in:
1) areas with no protection
2) areas with limited protection (only recreational fishing, no commercial)
3) areas that are FULLY protected (100% no take).
This graph shows that in protected areas we can expect around 1000 legal-size crays per hectare, compared with 1.75 per hectare in fished waters.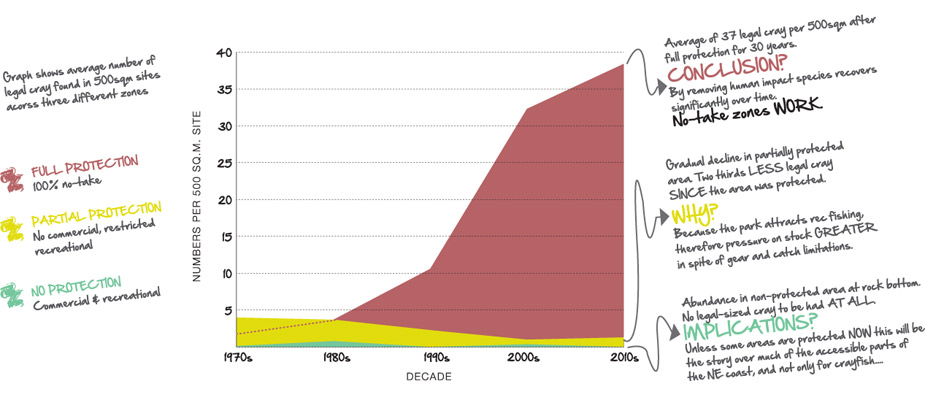 And to paint a bigger picture showing how marine protection affects the full spectrum of marine life, this illustration gives an idea of what you can expect in a fully protected marine reserve, by comparison with unprotected water.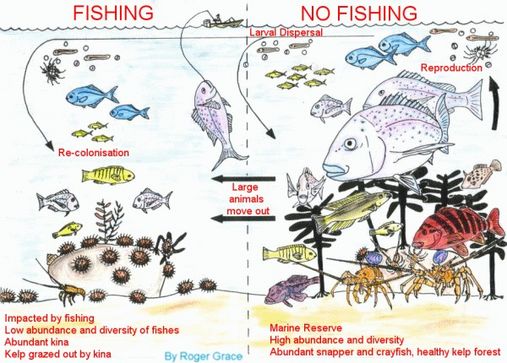 You can also follow a photographic story of how protected areas change over time: Ever seen a kina barren?
Thanks to Roger Grace and www.marinenz.org.nz for letting us use images and adapt data.