{jacomment off}

Today, Tuesday 13 May, sees the final opportunity to put forward submissions in support of the continuation of the temporary rāhui at Maunganui Bay, Eastern Bay of Islands.
Fish Forever has strongly advocated for the rāhui since it was gazetted in 2010 and is proud to add its voice to the many that recognise the benefits this temporary closure has brought to the marine life in Maunganui Bay.
With the scuttling of the frigate Canterbury here in 2007, an opportunity arose for the hapū of Rakaumangamanga, Ngati Kuta and Patukeha: they looked at the economic and conservation possibilities of the sunken ship and agreed that it was 'a catalyst for social, cultural, economic and environmental development' for the hapū.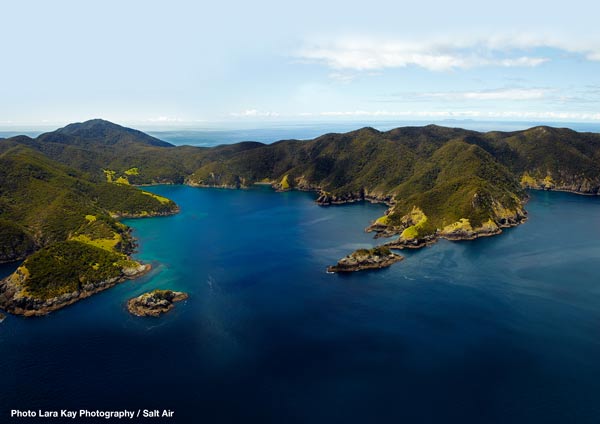 The joint hapū are commended for having the foresight to pursue this rāhui around the Canterbury and ensuring its rollover - not once, but twice. In so doing, they have initiated the creation of a magical underwater place that is fast gaining popularity as an underwater diver's must-see. The extent of biodiversity found here is really quite special.
The relationship between the scuttled ship and the fully no-take rāhui is inextricable. The ship has become an important artificial reef providing a haven for juveniles and breeding stock. Meanwhile, the exclusion of fishing (except kina) is allowing stocks to rebuild.
Good things take time. To ensure the full benefit is realised, the rāhui has to continue. Fish Forever is committed to supporting Ngati Kuta and Patukeha in their work to find the best long term strategy for protecting Maunganui Bay.
To this end, Fish Forever has proposed a marine reserve site – fully no-take, but with generational review (25 years) – in the belief the ideal scenario is to have both Maunganui Bay itself and the adjacent coast working together in long term protection. The surrounding reserve would act as a buffer for the rāhui and provide protection for a whole suite of habitats adjacent to Maunganui Bay, especially around Motuwheteke Island to the south and Putahataha to the north and the surrounding deep reefs.
These habitats are truly special due to the variation in depths, complex currents and exposures. Lessons learned from New Zealand marine reserves has shown us that we need to be working in generational timescales for the recovery and protection of shallow reef algal forests and associated species.