On Saturday 12 Nov 2011, a couple of Fish Forever campaigners were out on their yacht. They spotted a fleet of boats fishing the Middle Ground...and counted them. The fleet numbered some 35 launches, power boats, yachts, and charter boats. They were all fishing. No doubt, they were fishing for snapper. As sea temperatures reach 18 degrees, snapper is spawning now – they've all come in and, consequently, the catch is both plentiful and very big.

So let's think about that for a moment, in terms of numbers. If we assume 2-3 fishers per boat on average, each catching their bag limit of nine snapper, that would equate to a total catch on that Saturday of somewhere between 500--1000 spawning snapper. That is just one day in a spawning season that may last several months.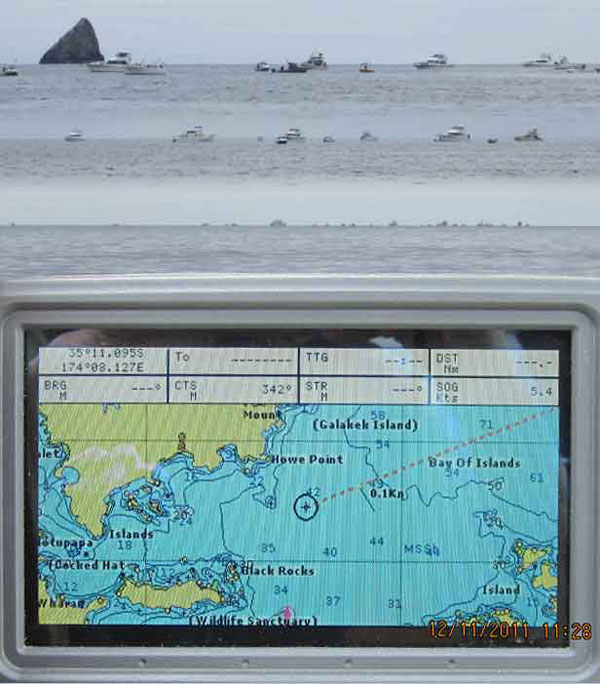 A further assumption that about 45 days of the spawning season (Nov-Jan) are calm enough for fishing, suggests that during the spawning season about 22,500--45,000 spawning snapper are taken by recreational fishers. The only protection these vulnerable fish have is the weather as all the fishers are generally adhering to the fisheries regulations; legally no one is doing anything wrong.
Isn't it amazing that we wonder why the fish seem to be getting smaller and smaller and harder to catch outside the spawning season? Is it comparable to taking a cow in calf to the works? Perhaps not just one cow, but a whole herd of your prime breeders?
Now there's a thought.
This article that we posted a year ago tells you a bit more about putting the big ones back. This may not be enough for this critical time in the snapper life-cycle. There is undoubtedly an argument for seasonal closures of the middle ground during spawning season. When will it come into play? Who's responsibility is it to spearhead that kind of initiative? Is it already happening?